It is clear technology has revolutionized the way business travel is conducted – most clearly seen in the Online Booking Tool (OBT) space. Today's business travelers need a user-friendly product that is fully functional across desktop, mobile apps, and full service; as well as providing more choices before, during and after the trip.
OBTs are a powerful weapon in a Travel Management Program's arsenal – saving companies time and money through lower transaction fees, policy enforcement, unused ticket management, and contract savings.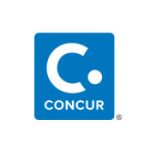 CONCUR
Concur  is one of the industry's leading online booking tools where travelers can book domestic and international flights, reserve rental cars and make hotel and rail reservations 24 hours a day, seven days a week– all from their desktops, smart phones and tablets. Concur's pre-trip approval system supports single and multi-tiered approval hierarchies and documents each reservation with the time, date and authorizer comments associated with each trip. The traveler's information is stored in their personal profile and can be updated at any time and will automatically sync into Tru Travel's global distribution system.

DEEM
The world's most advanced travel management platform designed to make your employees and your budgets happy.
Contact us for more information.
TRU TRAVEL SUPPORT & ENHANCEMENTS
Tru Travel not only provides our clients the most innovative OBT Technology, but also has the expertise and support to make your company's online adoption soar. While many Travel Management Companies are able to fulfill the booking process of an OBT, Tru Travel customizes and enhances your online tools in order to drive adoption and traveler satisfaction.
Several ways in which Tru Travel supports and enhances Online Travel include:
COMPLIMENTARY TRAINING
While many TMCs provide their clients an allotted amount of training time (per their purchase package), Tru Travel will always provide complimentary training – whether that be the initial implementation training to administrators, or large lectures and demonstrations to the actual travelers, or even re-fresher training classes for administrative assistants. Tru Travel is committed to making your online travel program a success.
ONLINE SET-UP FEES
With Tru Travel there are no hidden fees or extra surcharges to help set-up the travel program. Your company will pay for the services they receive on a per transaction basis. Unlike many TMC's, Tru Travel charges a one-time fee for the initial set-up of an online booking tool, or implementation, a savings of over $2,000.00.
ONLINE HELP DESK
Should a traveler have a question in regards to their OBT, Tru Travel's Online Support Desk is available for their use (at no extra cost). Tru Travel offers an online booking help desk from 8:00 AM to 5:00 PM CST, Monday through Friday.  The support will include assistance with the use of and navigation within the online tool, assistance with retrieving forgotten passwords, establishing profiles, setting travel arranger privileges to authorize or delegate travel permissions and other assistance as appropriate.
Contact email: support@tru-trav.com
ADMINISTRATOR ACCESS
Tru Travel will customize, maintain and update your company's Online Travel site. Tru Travel's Technology Solutions Manager need only be added as an administrator, and Tru Travel will take care of all technology needs of your OBT (at no charge).